When Leigh-Ann mentioned her idea to create a beginners sewing workshop, I knew it was going to be a HUGE hit. When she told me who she was collaborating with, I didn't think it could get better. When she showed me some of the previews (now available for everyone to see just exactly what's in store for students), I kind of flipped. I can't imagine a better online class to help inspire you and give you the tools to create beautiful things. If you've never taken an online class before, this is the one to start with. It's so well thought out, visual, informative and inspiring. Sooo... check it out!
Home Ec
is an online sewing class perfect for beginners (no sewing experience needed) and those wanting to develop their sewing skills and create 26 awesome projects! This is a take it at your own pace class beginning August 10th that includes 3 Guides, 26 step-by-step Projects with at least 1 new Sewing Technique in each, and a tips post on How to Invent & Adapt projects of your own! Take a look at all the projects!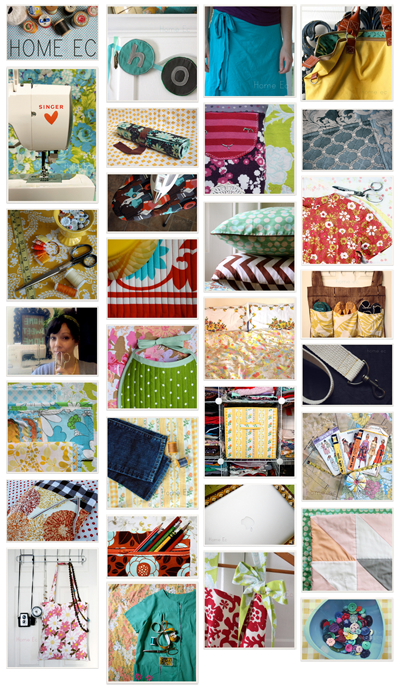 Along with daily sewing projects in the private class blog, you can participate in live chats to get friendly with your classmates and enjoy Q&A time with your teachers.
Click here
for full details and registration information or e-mail LA with questions [
FreckledNest@gmail.com
].
See? Great right? I can hear the machines humming already.