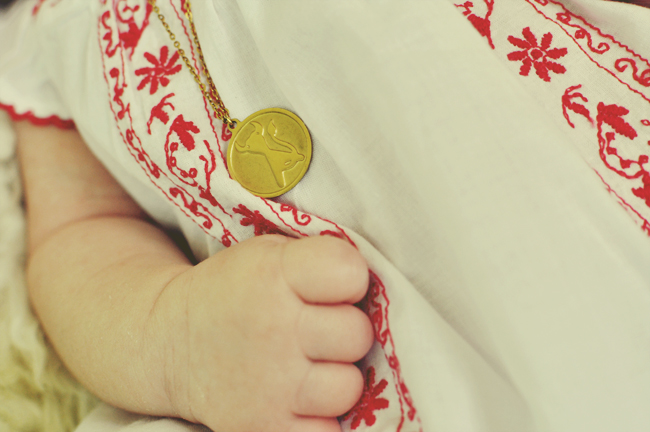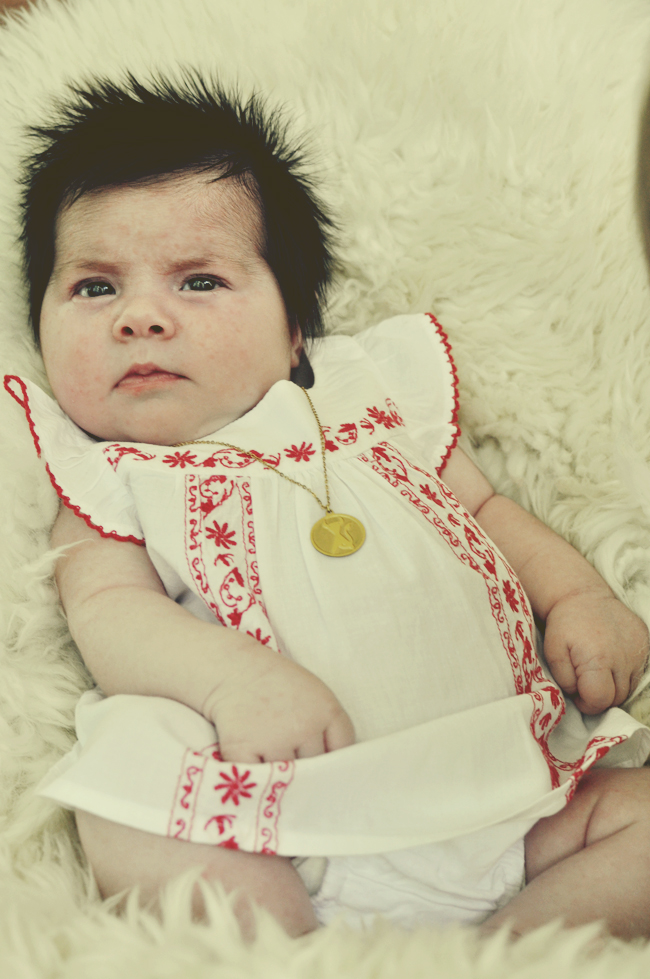 How crazy is it that Eve Moon is already 4 weeks old? Pretty crazy! How could almost a month fly by so fast when the days stretched so long while we waited for her to arrive? 
Things around here have been busy, but not difficult. Eve continues to be a pretty mellow little girl. She is cuter ever second! She loves bath time a lot and hasn't tortured us so far with long nights of crying. She's big into car rides, listening to records with me and staring at things with bold patterns. This sounds kind of funny, but babies really seem to like black and white clear patterns at this stage because it's easier for them to focus when their eyesight is still developing. Our couch cushions are her favorite. Sometimes she crosses her eyes, which is hilariously cute but kind of freaks me out thinking she'll be cross eyed. I think it's probably normal at this point though. She's kind of doing it in this picture with luke, and throwing in a tongue just to sweeten the deal...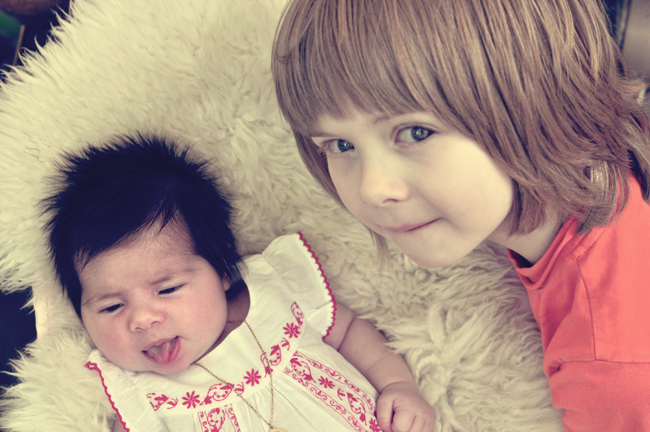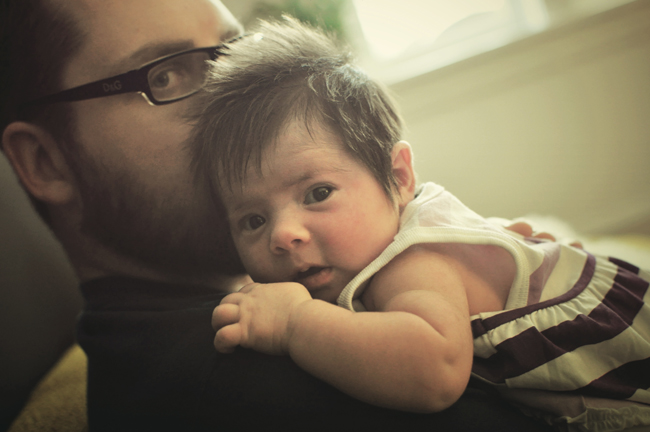 It feels like our family is complete now with Eve filling that last piece of the puzzle. She fits right in, and I can already see how she's making us all better, happier and more loving people. This is a beautiful time in all our lives, and I'm glad i can share a bit of it with you.