This weekend we took a small roadtrip in eggie. It was Eve's first time out with us. The weather was beautiful. We took a very long walk down the beach and searched for things to collect. Todd found a beautiful red crayfish claw and then it became a mission to find as many as we could - blue, purple, orange, yellow, red, black and grey. I promised I'd make one into a necklace for Luke, but I think if it works out I'll make some for lune too. They're pretty gorgeous. I just have to research a way to keep their color while cleaning them of bacteria. I'll share how I do it with you too ok?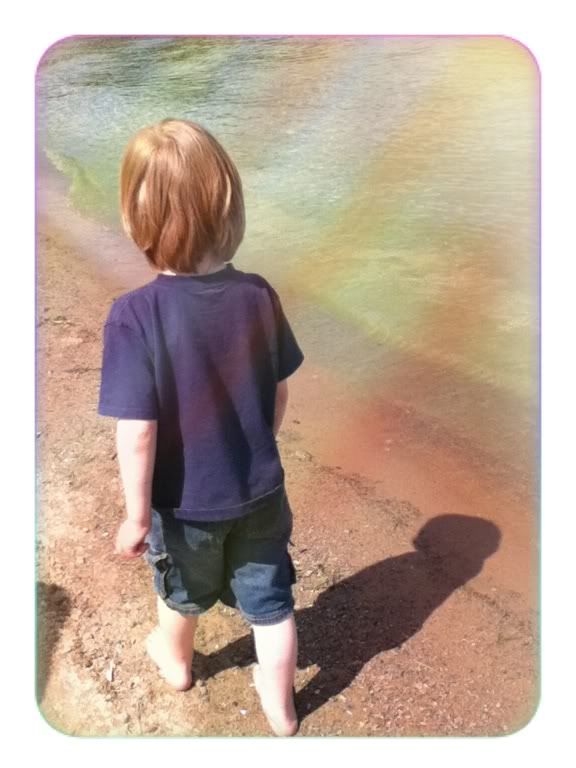 The shoreline was full of blooming algae, which made for both a interesting mix of blues and greens as well as bad swimming conditions. I don't think it's dangerous, but it is slimy.
It was so nice to get away, enjoy the late spring air and spend time together with eggie. This week I'm finally bringing her in for a paint job and makeover in time for festival season. I'm still undecided on color. What do you think she'd look good in?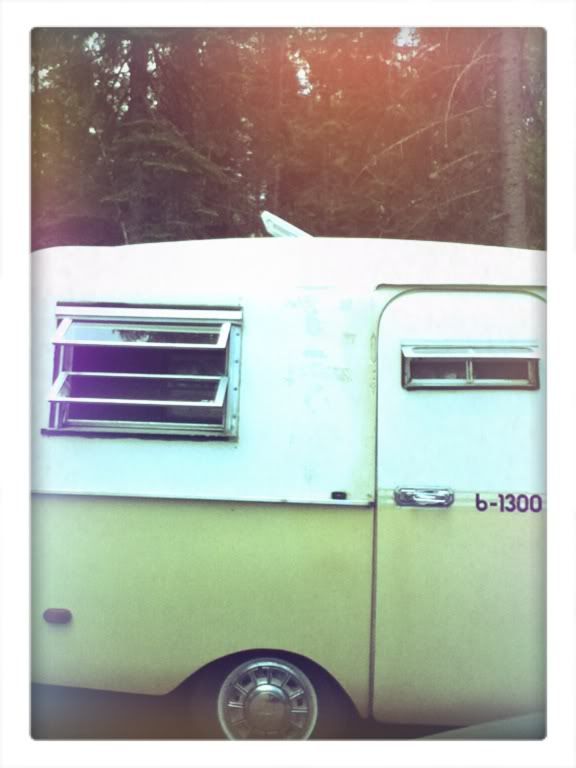 love Jill