Summer is almost officially here. This summer, I'm creating a collection of ways to wile the summer away. Creating, styling and photographing fashion and decor diy's is one of my favorite hobbies - I hope you'll enjoy what this summer has to offer!
To complete this project you will need . . .
3 colours of cotton piping – 1 meter each
thread and needle
locking buckle or loops
sharp fabric scissors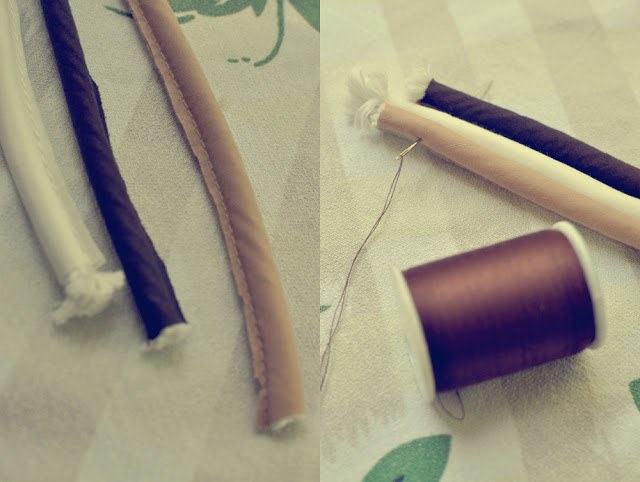 step one
carefully trim the seam allowance from the piping
with sharp fabric scissors. Get as close to the seam
as possible without cutting it. Save the scrap strips for later.
Step two
with the needle and thread, sew the three cords
together approx 1 inch from the end by running
several stitches back and forth and knotting at
the end.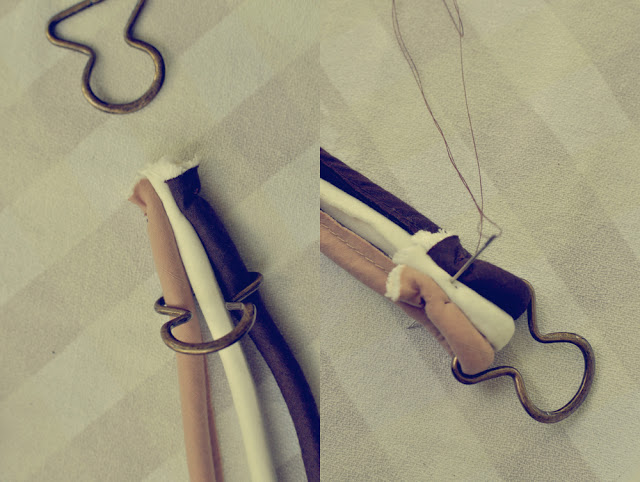 Step three
determine which direction buckles fit together
correctly and slide bound ends of cording through
one buckle.
Step four
fold cording over the buckle about one inch and
hand stitch it down on itself to form a loop. Do
not worry about keeping your stitches clean but
make sure they are tight and secure. Tie off in
several knots and snip left over thread.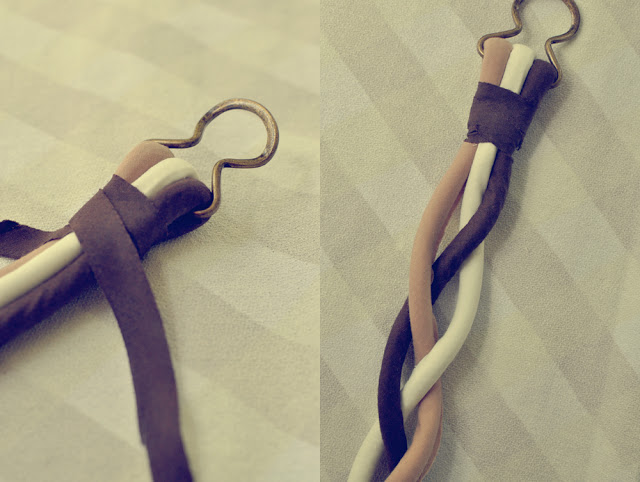 Step five
use the left over allowance trimming which was
saved to wrap the ends of cording. Wrap the fabric
snug and flat over your stitching to cover the
threads. Knot neatly in the back twice and trim
the ends.
Step six
begin a 3 strand simple plait braid. The looser
you make the braid, the wider your crown will be.
The thickness of the cording will allow for a plait
with a looser weave to remain in place easily.
step seven
continue to braid, checking along the way to
determine the length which fits your head the best. Once the length has been achieved, finish the ends
of the braid as in step 1 – 5. adjust the braid
to the thickness you desire by positioning the cords
to reveal spaces or pulling tightly to create
a tighter weave.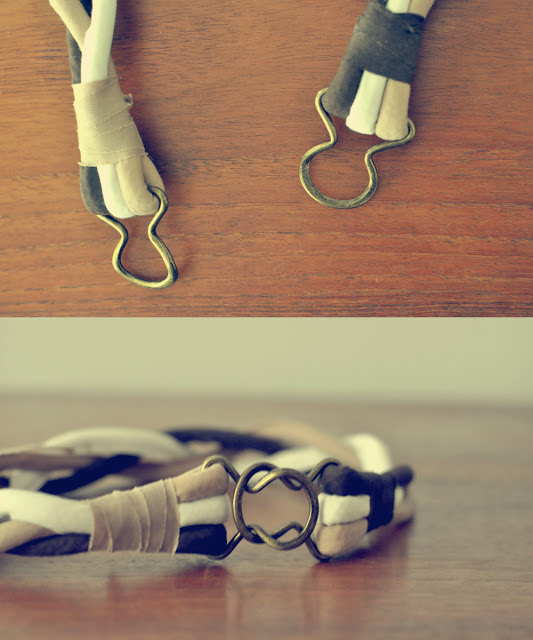 This tri-cord woven crown is the perfect summer
hair accessory. It's soft cotton braid
is both breathable and wicks perspiration on hot
summer days. The material is easy to hand wash and squeeze to air dry flat so you don't have to
worry about wearing it in the waves all summer
long! It's the kind of crown you'll want to make
in many colours for yourself and all your friends.
Love Lune