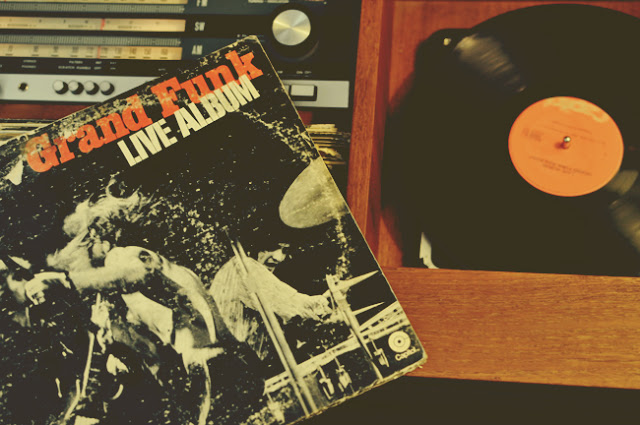 I've been out of luck lately when thrifting for our vinyl collection. A whole lotta fiddler on the roof soundtracks. Wow. Why are there so many of those out there? This week I broke that sad streak when I picked up a beat up Grand Funk Live album (i love live albums) and Blue Oyster Cult tyranny and mutation. I hope this is a lasting trend, i was starting to get a bit depressed.
Have you had any good vinyl scores lately?
Are you just starting to build a collection or thinking of beginning one? Visit Lunes tips on finding vintage records at the second hand store
.
xo Jill