This thrift thursday is about treasure. The kind of unexpected suprises you find when second hand shopping is your gig (and passion). Sometimes small, like the beautiful old newspaper lined bottom of the trunk we cleaned out in the shop last weekend. Sometimes something worth more than just asthetic value.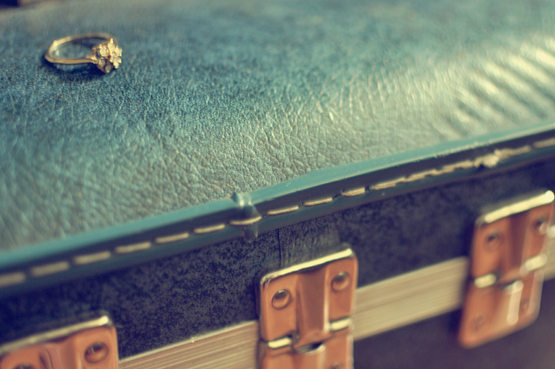 This particular day, I was cleaning out my stash of train cases, which have become a muddled up, catch-all for all sorts of tools and stock. I cleaned the pocket of one, mostly full of safety pins ... and then pulled out a diamond ring. Yes. It's gold, it's diamonds and it came in a $2.99 suitcase. In fact, there was actually 2 rings, the other a gold family ring with some missing gemstones.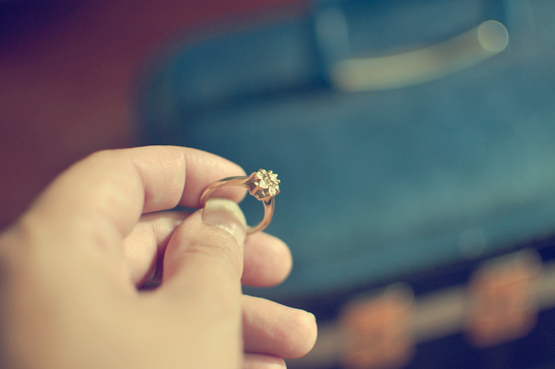 This spring an (honest) customer point out that we had a freshwater pearl necklace in a lot of plastic bead necklaces. It pays to sort through lots carefully before putting them out.
I'm still waiting for that $100 bill (or more). Maybe I should start buying mattresses...
So, I guess the moral of this story is, you just never know what you might find! Have you made an extra lucky thrift score? I'd love to hear your treasure stories!