I like collections, but after many years of running a vintage business, I'm pretty played out when it comes to gathering for myself. A little history; I began setting up permanent spaces like stalls in antique malls in 2006, and at fairs, sales and farmers markets a couple years before that. Only in the last year have I decided to move completely away from house and decor and fully concentrate on vintage fashion. In the past, a lot of things have come into my house, and left a few months later. It was kind of a rotating installation at home. Now, it's my closet that rotates, but I've been keeping it pretty minimal otherwise.
One collection I'm working on growing though is our record library. Last weekend we visited my cousin at his beachhouse. He had a bunch of VHS tapes converted to DVD library, and one of them was of my 10th birthday party. Oh, 1989! The music in the background was Crimson & Clover // Tommy James & the Shondells //'69. Don't I wish I had that album now.
My parents had a pretty good library, and I had their huge rca player in my room for awhile, thinking I was probably the coolest kid ever. Sadly, one year we had a huge flood, and all the records were swamped. My mom laid them in the back seat of the Lincoln to dry in the sun. Warped.
Years later, I'm re-building that old collection and more. But, it takes time. I never buy new records - imo ipods are for new music, not waisting space on a new lp. But, it's my own eureka moment when I come across something beat up at the thrift, even if it's virtually worthless, it's the hunt that makes it fun.
and then...sometimes I find crazy shit like this.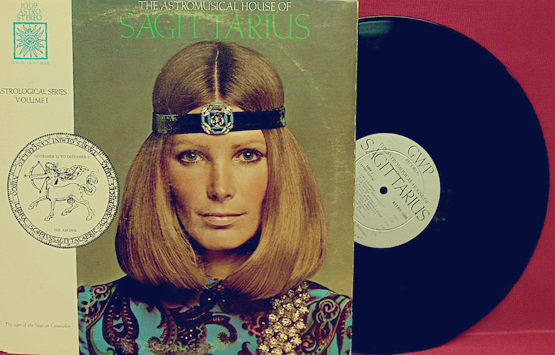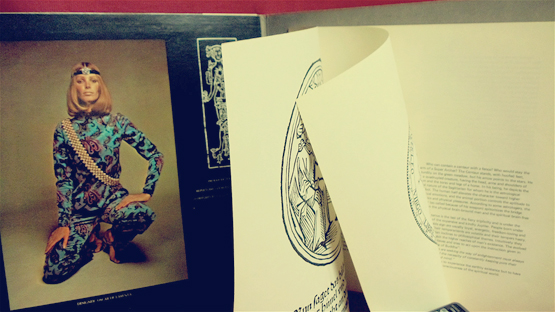 Is that a rhinestone bandoleer?