September is in swing and as the weather cools, we enter a new season for fashion. They're online now, but once upon a time you waited in excitement for the fall catalogues to arrive in the mail from your favorite stores. Granted, there weren't that many of them, and choices were much slimmer than they are today. Still, I love a good catalogue - don't you?
Here's a bit of what Fall 1975 looked like at Sears.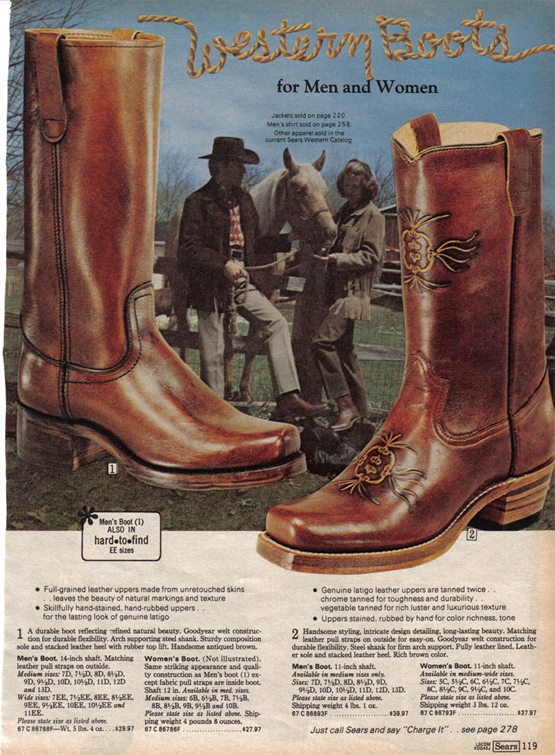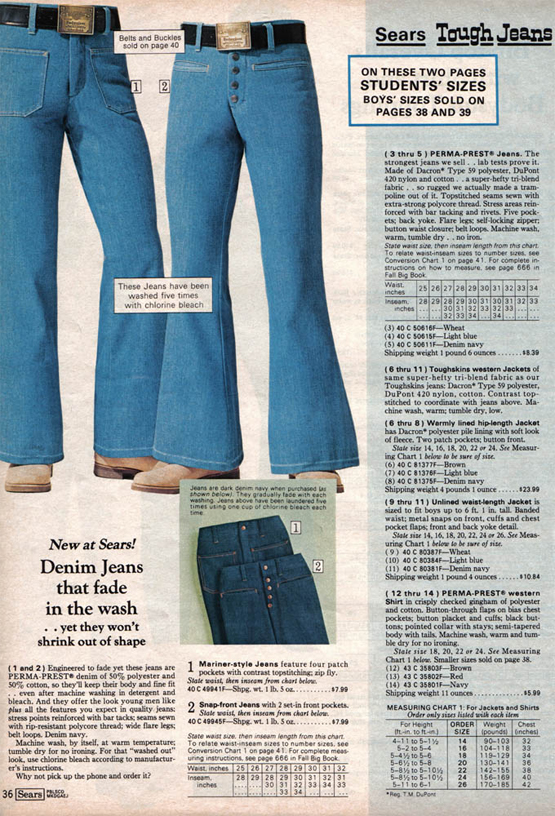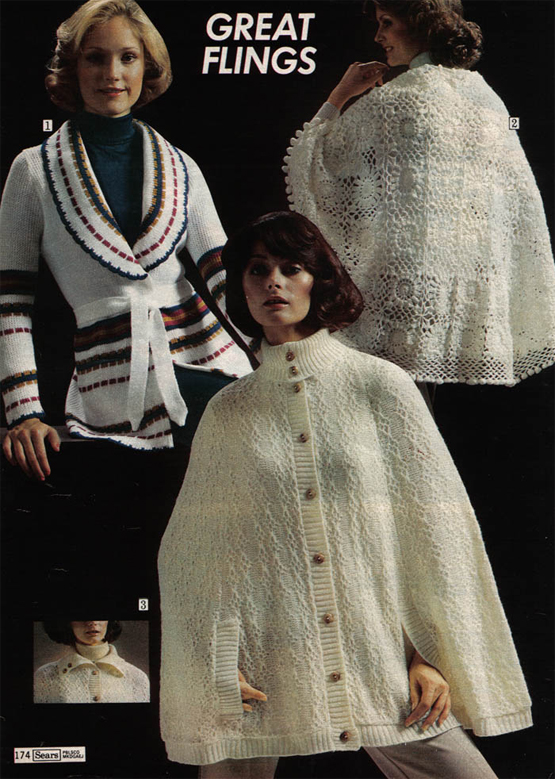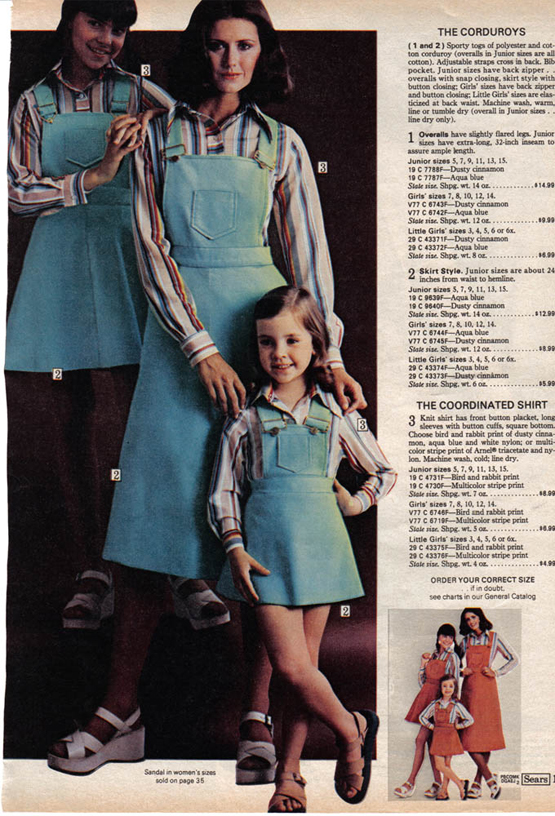 Bells, chevron, buckles, boots, jumpers, faux fox, leather, platforms, denim, cardigans and capes. 
Welcome Fall!
Lune