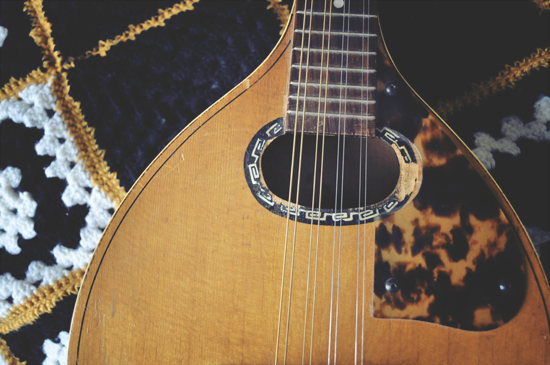 My pop's old acoustic mandolin. A bit worse for wear but, isn't that the most precious instrument? The one which holds sentimental value. I don't have much of his, but I'm glad I have this. I like to think he's with me here.
I've been listening to
lately. Major fall playlist rotation.
♥