Over the past 10 years of selling vintage, I've picked up quite a few tricks and tips along the way on how to revive and restore timeworn pieces. Knowing how to recover a less than perfect item will expand your options when browsing thrift stores and second hand sales, allowing you to see potential, and know how to achieve it! This is the first in a collection of Lune Vintage Resources, which will be a regular feature for collectors and sellers here on the blog. I hope you'll find a lot you can use in this series!
Vintage Jewelry made from copper and brass can be found often in quite grimy, filmy and tarnished condition. A quick polish to clean film off of these metals can be made with ingredients you already have in your kitchen.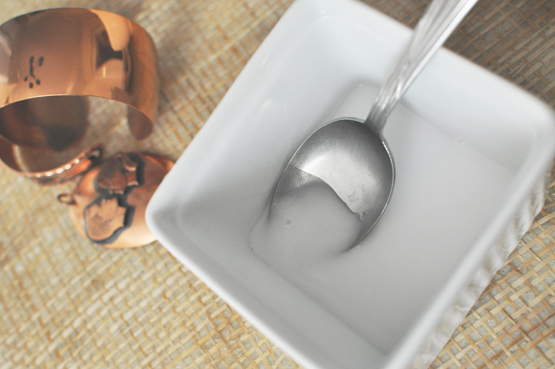 SUPPLIES
White Distilled Vinegar
Baking Soda
Rag
Cold Water
Microfiber cloth
Simply mix one part vinegar to one part baking soda and mix into a thin paste. Use a rag to apply the paste in a circular polishing motion, applying pressure. It is sometimes easier to allow the piece soak in the solution for an hour or so, and then polish. Rinse with cold water in between passes to see if you've missed any areas. Once you're finished, rinse one more time and buff with a microfiber cloth. Done.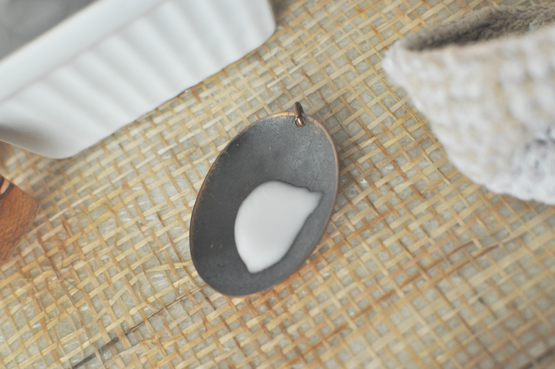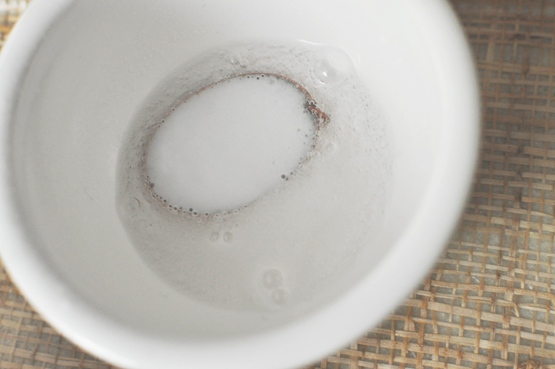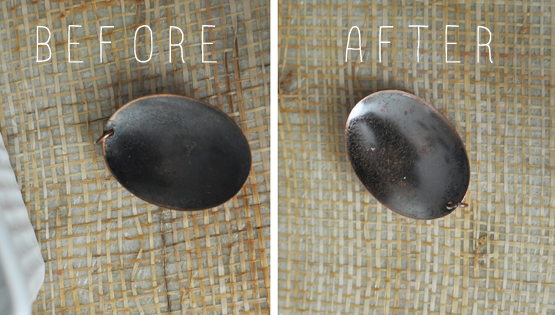 For this example I used a heavily tarnished back of a copper pendant. You can see the dark patina still remains, but the film which wasn't being removed by soap and water is completely gone, leaving a shiny surface. Use this easy technique to polish and clean and maintain the shine of all your vintage jewelry!