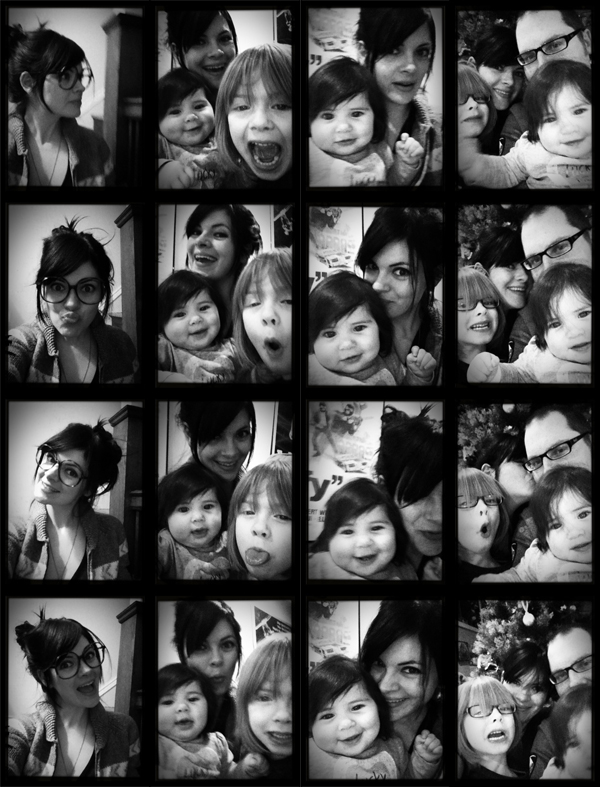 Just some for fun photo booth ap shots from home. Would you like to do the same? Here are a few ways to create faux photo strips in no time at all.
iphone/ipod app
I like this one best because you can apply different filters, and buy new ones if you like. You can also save and share individual pics from the strip.
for pc and iphone/ipod app
This one has been around for a couple years, but the ap is pretty new. It's fun and you can do strip or 4 square layouts.
Have fun!