On Sunday, Luke wrote out his Valentines. This year, he saw some bug tattoo box valentines while we were grocery shopping and freaked. He's crazy about tattoos, and bugs, so it was pretty perfect. He spent the morning sorting who would get which card, writing them all himself, and checking names off the list. We talked about his favorite friends, and why he likes spending time with them best...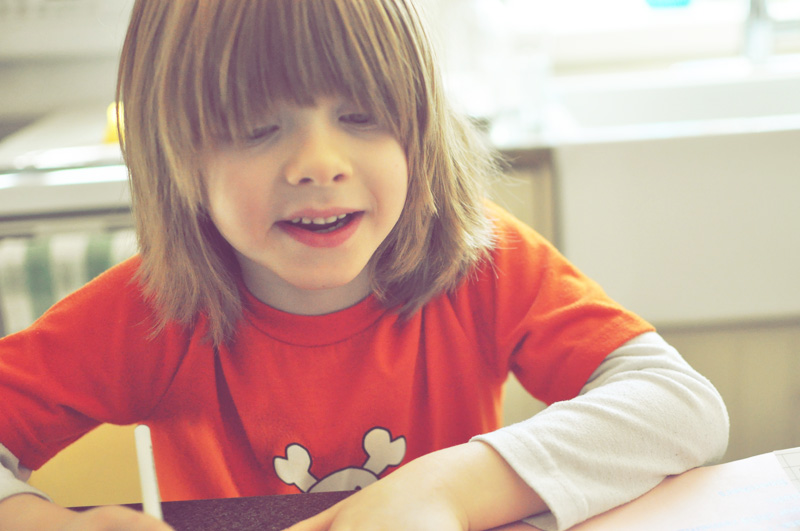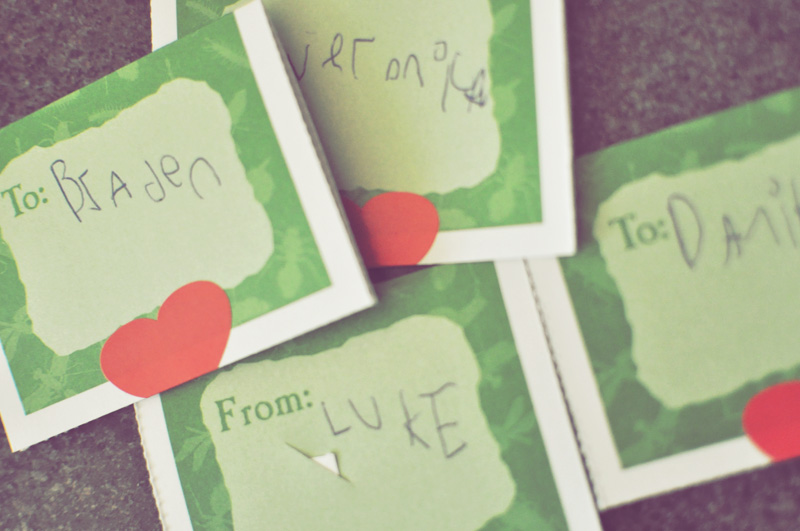 He let me and his dad in on a secret of who his crush is, and what other boys "love" her too. What a lucky (or unlucky) girl. He's still my little boy - but I see him getting bigger every day. I want to hold on to every second. He makes my life so full of love and laughter.
If I haven't said it before - I really dig being a mom. Totally recommend it.