I have a big time thing for vintage fiber art. Yeah, it feels kind of gross and dusty - and on a brown faux wood paneled wall it makes you itch just to look at it. But take it out of it's natural environment, and it shines! As in most things with vintage fashion and art, it's all about perspective. If you aren't digging it yet - I know someone who can help you look at fiber art in a whole new light.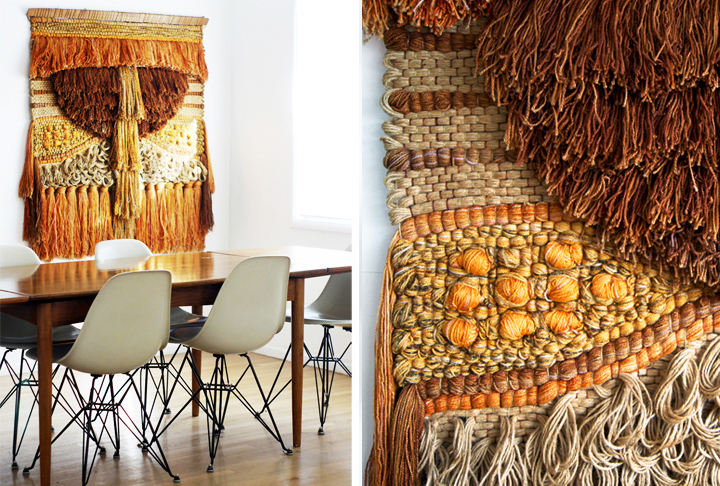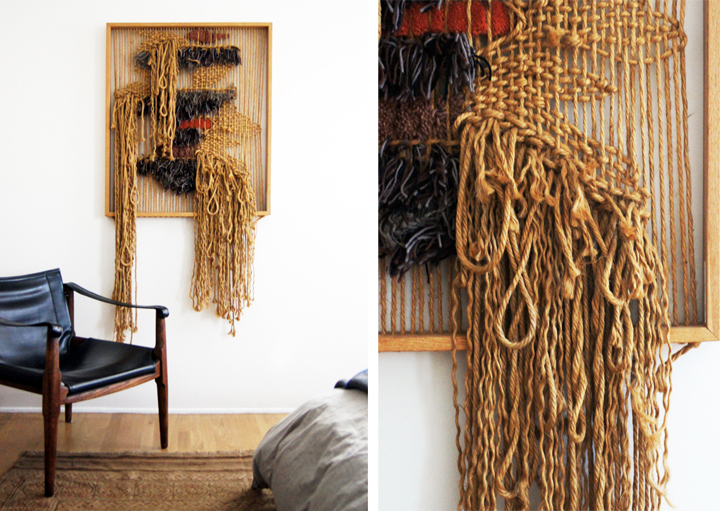 Morgan Satterfield, author of
The Brick House
blog has an appreciation for many less than pretty vintage artifacts, but always manages to bring out the spirit of her thrift shop, ebay and craigslist finds with clean lined mid century furnishings, and a whole lot of black and white. I value simplicity and an attitude of less is more where vintage and design is concerned, so she has been a long time decorating hero of mine.
Let the love of fiber thrive, in our hearts and on our walls! These original vintage pieces aren't easy to come by, but the good news is - you are perfectly capable of creating your own masterpiece. I have a unique fiber art tutorial coming up for March that I think you're really going to love - so if you dig this vibe, start looking for macrame rope and twine at your local thrift shops. I promise, you're going to want to get right on what I have to share with you.