Spring is in the air, which is unusual because our Canadian prairie winters tend to last until May most years. But, this time around we are getting to enjoy the season with the rest of North America - and it's gorgeous!
I love dressing for spring because it's still cool enough to comfortably wear denim (big fan) but warm enough to break out the sandals and breezy tops. I scored these espadrille wedges for $2.99, and feel quite statuesque since the extra 4" brings me to about 5'11. As long as I stay on level ground - I'm fine, but years of wearing moccasins & chucks have made me a bit clumsy in the heel department. The bonus about the extra height though, is not having to hem these super long high waisted flares.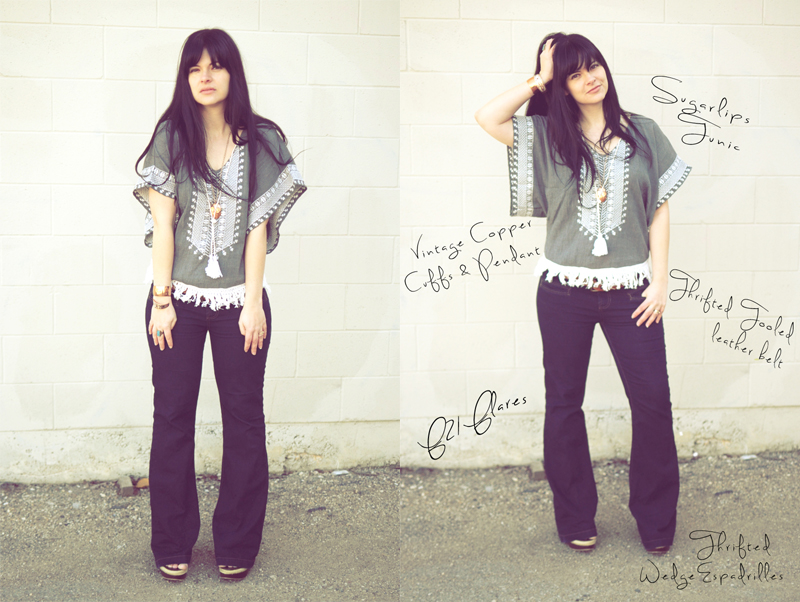 I cannot express how much I love this
from Sugarlips (PS. It's on sale!). The perfect blend of embroidery, fringe & tassels - pretty killer. Check out
- I was so pleased to be able to partner with them for this Lune Style post, they have so many pieces that would fit right into my wardrobe.
Hope you're having a great start to a new week!