Penelope Tree, iconic swinging sixties model, was discovered at the age of 13, and began modeling seriously by 16. Her unconventional appearance rocketed her into the forefront of 1960's fashion, along side a waifish young Twiggy. With unbelievably long legs, a slight frame, strong bone structure and doe eyes, she was named "The face of the decade" by Women's Wear Daily, while her manager & lover David Bailey described her as an "Egyptian Jiminy Cricket." Of herself, Penelope once said 'They thought I was a freak in some way. I kind of liked that. I felt I was an alien so I didn't see anything wrong with looking like one.'
Penelope was known to be daring with her image, experimental with her makeup, hair, clothing, and attitude toward personal individuality. Her unconventional style strongly symbolized the nonconformity of the times. Because of this, images of Penelope Tree are still as unique and interesting to behold as they were in their time, expanding our definitions of beauty.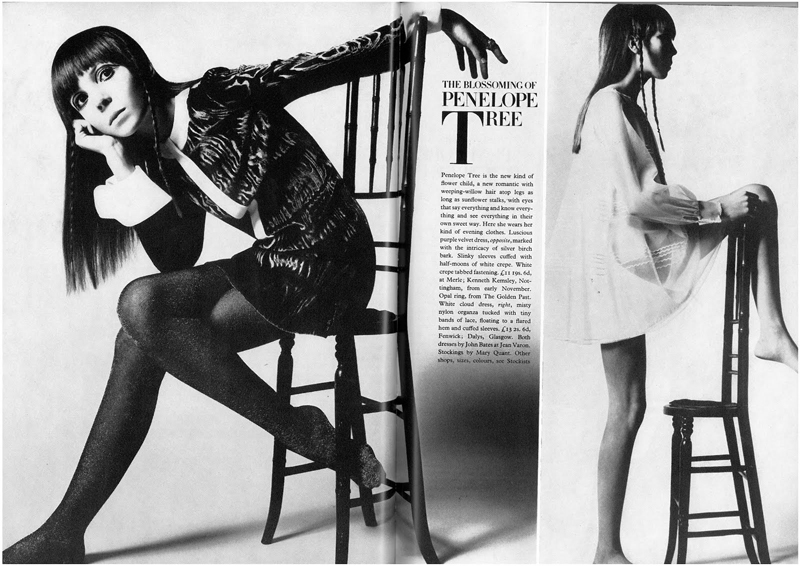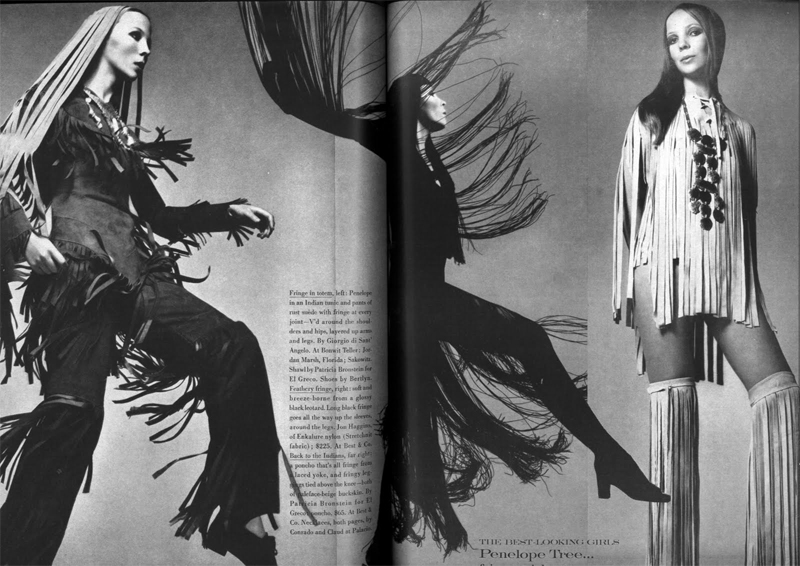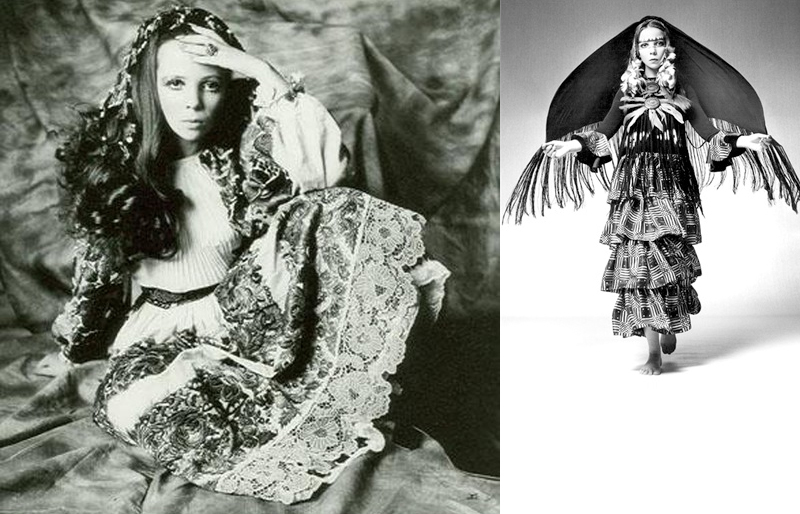 Despite her hand in re-defining beauty conventions, during her modeling career Penelope admits she was suffering from anorexia. In an interview with the Observer, she said 'Anorexia is about not accepting who you are as a woman. It's an illness about ambivalence,'
. Despite this affliction, it was scars from late-onset acne in her 30's which ended her career in the early 1970's. She was quoted as saying "I went from being sought-after to being shunned because nobody could bear to talk about the way I looked."
To her great credit, Penelope Tree began the Lotus Outreach, a charity which works in Cambodia in partnership with local grassroots women's organisations to give girls victimized by sex trafficking the opportunity to heal and go to school.
Through this, she continues to be an inspiration in her actions and strength through adversity.