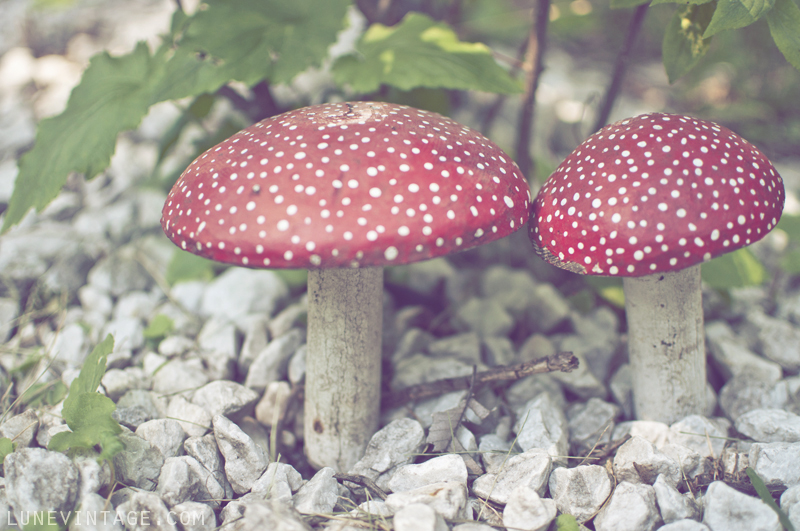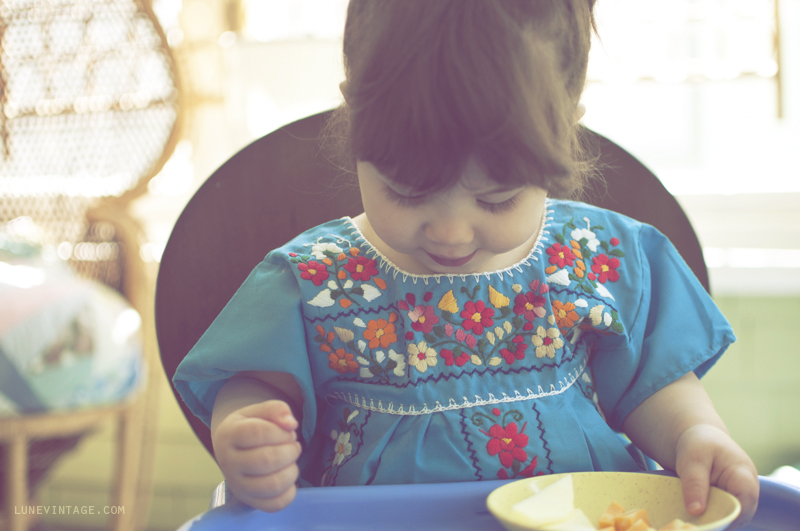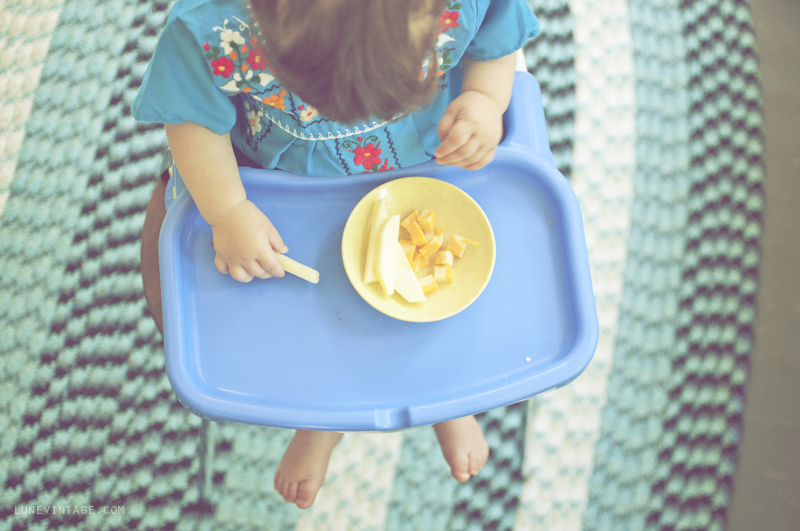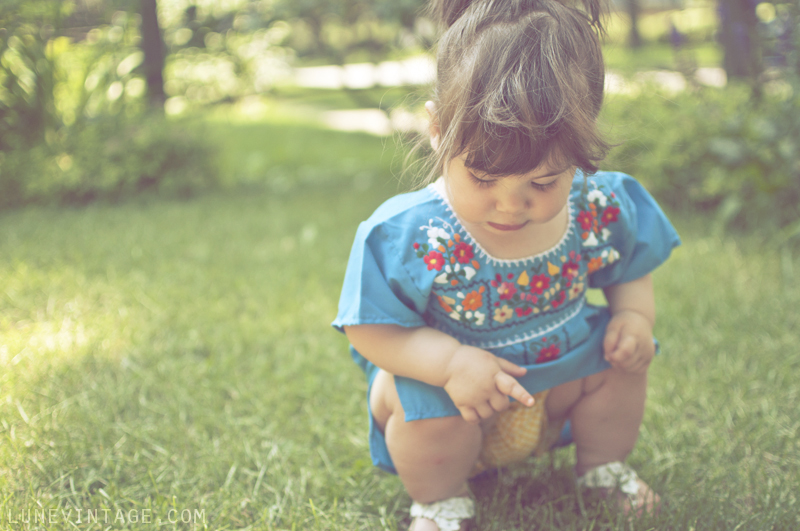 The sun has been shining bright here in Winnipeg, and we've spent a lot of time in our porch and outside soaking it all up. Eve Moon is nearing 14 months old. She's growing like a little weed, learning new things every day. As you can see, she's become much more confidant at walking and wants nothing to do with holding hands. Freedom to chase ants, pick up sticks, and climb the neighboors steps. These are the last couple of mornings that my moon and I will spend together, just the two of us. School is almost out and I'm going to be off of work for the summer too since I work as a teaching assistant in the afternoons. This half time duo is about to become a full time trio!
Eve Moon at 13.5 months is . . .
♥
Walking with confidance
♥
New words: go, luke (guck), no!, yessss, milk (muck), this?, what's that? (whasthaaaa?), uh oh!, bye bye (buh bye) and Wheeeee!!!! (while swinging or riding her mouse).
♥
Enjoying books more and fliping through the pages independently
♥
Singing and dancing to any music, records, radio, mama's singing and even commercials - followed by her own applause every time.
♥
Playing, babbling and exploring. She's very able to amuse herself these days, unlike her big brother was. I was just like that as a child, lost in playland.
♥
Playing with mimicking sound. Dog barks, moos, oinks.
♥
Happy as a clam
♥
Sleeping like a baby. We're still on two naps. One longer one in the morning and a short one in the afternoon. She's also a good sleeper at night, but that often comes with chubby babies.
♥
Climbing everywhere! Up onto stools, stairs, into strollers, on and off the couch.Yikes!
♥
Feeding herself finger food. In fact, she rarely allows us to feed her now, save for some apple sauce once in a while. She even figured out how to use straws. I don't think she needs me much anymore at all to tell you the truth.