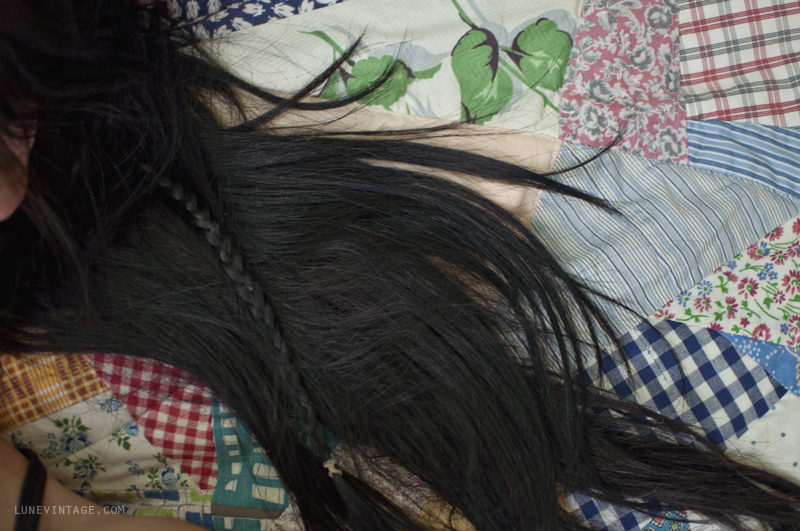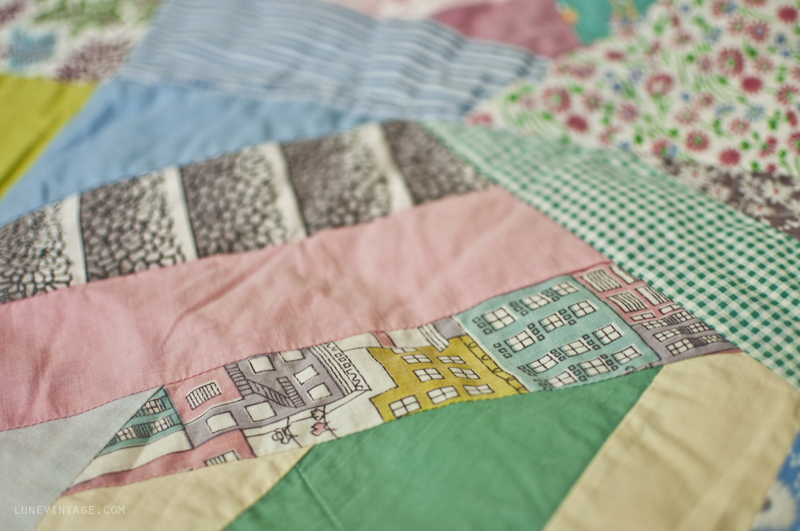 Do you like quilts? I'm a more recent fan to be honest. I was an 80's child, and quilts in the past few decades gave me a real stuffy vibe. Considering you can buy them almost anywhere with matching shams and all that, it just didn't seem special. The fake cottage, shaker vibe gives me the shakes alright. I wasn't down with the quilts.
The first time I really re-considered the relevance of quilting was when I saw Rachel Denbows Modern Patchwork ecourse. Her projects were so charming but minimal, with an eclectic 60's vibe. I began to consider quilts beyond beach blanket use. Imperfection is allowed, so I'm in.
Although I haven't done any quilt piecing projects yet (I don't know if I ever will, let's kind of put that one on the back burner) I did inherit two rag/crazy quilts from my aunt and am enjoying them. One is in the front porch and the other I'm saving for Eve's big girl bed in another year or so. I appreciate each patch of vintage fabric, because I know my aunt wasn't one to waste and each piece of cloth has it's own origin and story. I guess that's the charm of handmade quilts. I get it now.
Do you like quilts? Does yours come with a story, or have you made one yourself?
Reader Submitted Quilt Links: