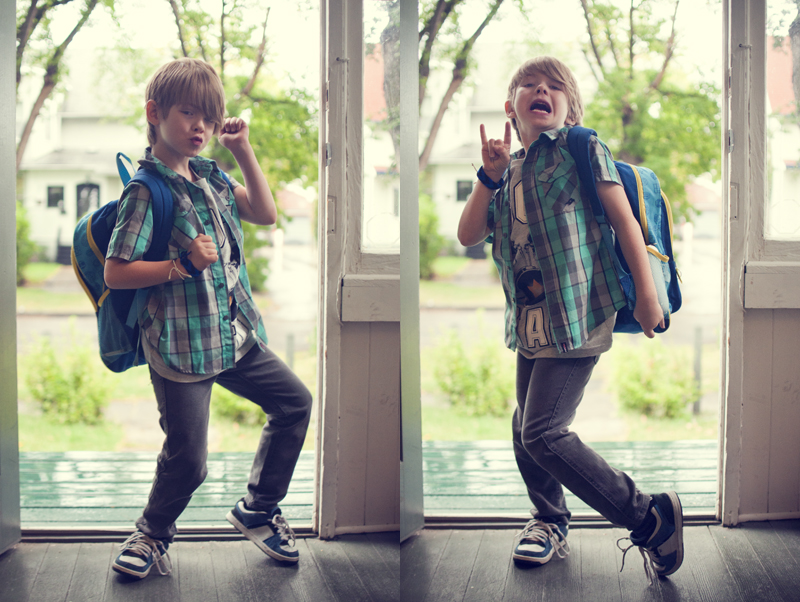 Grade Two officially started today for Luke. Question: Are all boys this age total hams, or is it just mine? I knew he was growing fast, but last night I sorted through his drawer while getting his first day outfit ready and realized that almost EVERYTHING he owned was too small. The kid needs a whole new wardrobe! Good thing I enjoy wearing handmade or thrifty vintage clothes, because I can't afford to clothe myself with new gear anymore. Ah, for the love of another. He is pretty stylin' though, don't ya think?
Man. Grade two is so far away I can hardly remember mine. Can you? I wonder what I was wearing. I bet it was plaid.
Luke is Wearing : Plaid Shirt - Tony Hawk | Skinny Jeans & Shoes - Shawn White | Wrist Bands - Luke band from the D.R. & Lune Vintage Chevron Friendship Bracelet | Rock Star T - Crazy 8 | Mario Bros. Backpack YO!