Last year I tried "alpine" skiing for the first time and to my surprise, I didn't kill myself, maim myself, or pass out from fear. It was just the right amount of challenging and I loved it! This year we had hoped to meet up with family in Banff over the holidays but that plan fell through. So, as a consolation we drove out to a great place called Falcon Ridge Ski Slopes. Verging on the Manitoba, Ontario border and close to home, it was the perfect low stress re-introduction to skiing. Todd even tried it out this time and he took to it quickly. Opened in 1959, Falcon Ridge has loads of vintage charm, borders a scenic lake, has plenty of pretty snow frosted pines to block cool winter winds, and features live music every Sunday. The cabins nearby have hot tubs! It's the perfect spot to enjoy winter.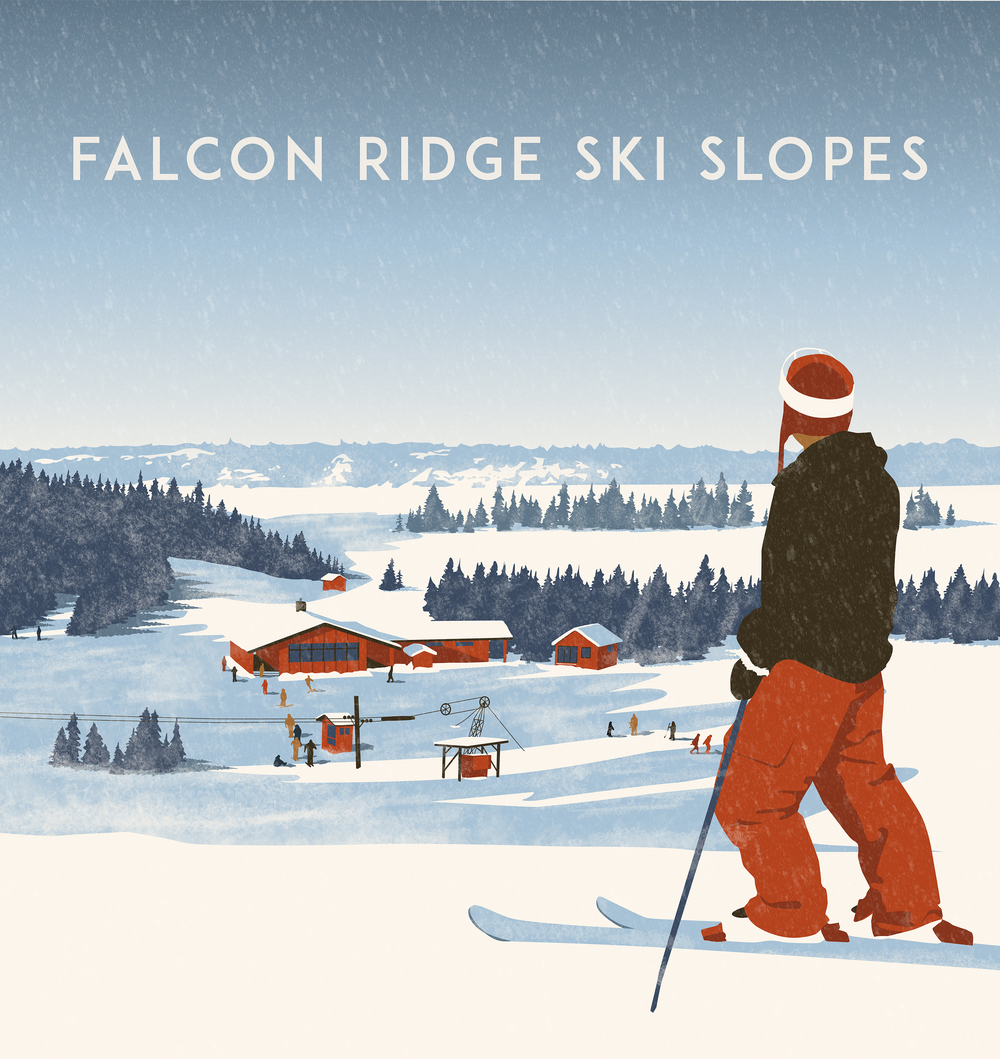 Well, that's the last post for 2015. My goal for 2016 is to enjoy winter as much as possible, and to continue to invest in opportunities to enjoy travel and the outdoors. An individual goal is to continue to play guitar and challenge myself to practice daily. This year I picked it up in the early spring and have hardly gone a day without playing. I'm feeling very comfortable and moving toward more challenging finger playing and techniques. Thank you Youtube! If you're thinking of starting up the hobby, I suggest an app called Guitar Tabs HD (ultimate-guitar.com). It worked perfectly for me and made teaching myself very simple.
Happy New Year. See you in 2016!